Sometimes it may be too hot or cold or just poor weather in general to want to go outside. It may be your weekend off and you simply wish to enjoy it relaxing on the couch or the evening after you have finished a hard day at work and nothing sounds better than kicking back, watching TV, having dinner and fiddling with that one device that has come to be so important in your daily activities, your mobile phone. Here are 5 mobile apps that have become so popular and convenient to pass time.
Words with Friends
This app has become very popular over the past couple of years and has created a buzz and exciting rivalries amongst players. Challenge your friends in the stimulating word game adopted from the original scrabble board game. Test your vocabulary as your compete against known and unknown competitors through Facebook on both iPhone and Android smart phones. Place the best letters on the most appropriate tiles and score triple letter and word scores and the highest total score creates bragging rights to hold over your friends. 
Angry Birds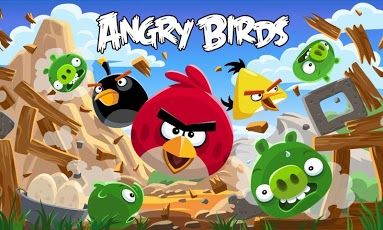 One of the most successful apps available for download today, Angry Birds is sure to keep you entertained. Involving logic, force and skill to solve each level, the game story line involves the angry birds seeking revenge on their greedy pigs who stole their eggs. Each level becomes more challenging and you must develop a strategy to effectively attack the pigs' defensive tactics as they create numerous barriers to protect themselves. This is definitely one app sure to keep you amused on the couch as the poor weather passes.
Facebook
The 21st century has seen an abundance of change within the technology industry. Social networking has become somewhat expected in daily routines and Facebook is at the peak of all these portals. Facebook generates free interaction between you and all your friends with instant messaging, bios, photos and gaming. You'll never be left out as you continuously socialise on a network that allows you to follow your friends, favourite brands and icons on a daily basis.
IMDb Movies & TV
If you are a movie or TV enthusiast you'll be sure to spend some time searching information on your famous movie stars and celebrities with the IMDb app. User-friendly, convenient and basically a movie encyclopaedia. Find show times, watch trailers, browse photos, stalk celebrity bios and rate your favourite movies and TV shows. Review recent comments and statuses from other user ratings before making a choice to view suggested movies.
Funny or Die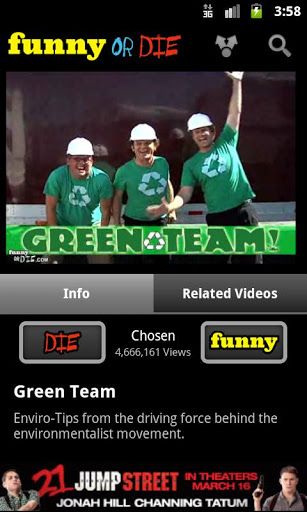 Bringing you fresh featured videos daily, Funny or Die is a popular app bringing you celebrities and comedians at your fingertips. Have a laugh while watching amusing comedic videos or an array of genres. You must be 17 years and older as some content is explicit.
There you have it. While curled up on the couch within the sliding glass doors, be sure to enjoy these 5 mobile apps that will no doubt help you pass the time in an exciting, challenging and amusing manner.
Joe Parkinson is a writer based in Brisbane, Australia. He is an avid gamer and enjoys exploring new activities while on his days off.  These are Joe's most preferred gaming and entertainment apps that he currently uses.
Photos courtesy of play.google.com