The recent influx of competitively priced brand new cars has been a blessing in disguise for used car buyers. Thanks to this, the price of quality used cars has been significantly driven down, providing ample opportunity to find a great car for the money. Based on selling trends and running costs, here are 5 of the most affordable used car models.
Toyota Corolla
There are a range of used Corollas, all of which provide great value for money. The purchase price will depend on which year model you are considering, and whether the vehicle has been modified or left stock. Older Corollas, while high in kilometres, have a reputation for having being built tough and have often been restored. This can be a good option for people who still want the old rigid exterior, with a newly refurbished or replaced engine. The Corolla tends to hold its value, due to Toyota's reputation of building cars that last. 
Ford Festiva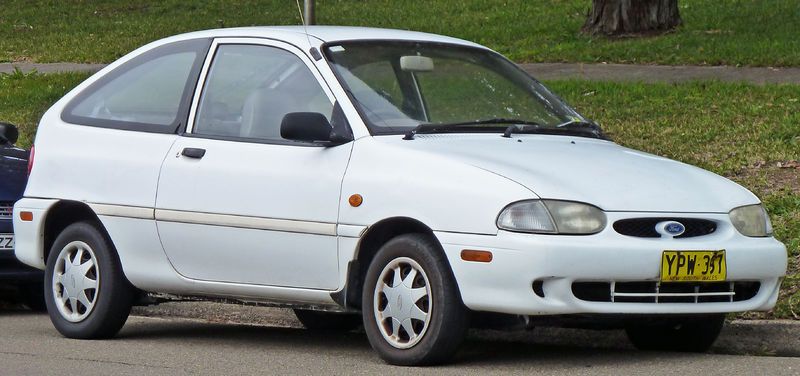 The Festiva is a good choice of second-hand car, particularly if you aren't overly concerned about exterior wear and tear. If you can find one that has been well looked after, maintained and regularly serviced, you will have a reliable little car for many years to come. The purchase price on the Festiva's tends to be very low, and as a result, there is not much resale value when it comes time to sell it again. However, when you are spending as low as $3000 on a car, this is really not much of an issue at all.
Honda Civic
The Civic is a highly popular used car to buy. With a great name for build quality, Honda has enjoyed great success with this surprisingly sporty small car. Due to their popularity as a 'hot hatch', the Civic can sometimes have extensive modifications, such as sports exhaust, engine mods and even a turbo fitted. When buying a used Civic, try to steer clear of the overly modified cars unless they are supported by full modification plates and certification from an automotive engineer. This will ensure that you do not spend more time on the side of the road receiving defect notices from police than you do enjoying your new car.
Holden Barina
A firm rival of the Festiva, buying a good Barina relies on much the same buying criteria. Try and find cars that have a full service history, and have been maintained at regular intervals. This will greatly increase your chances of purchasing a fun and reliable small car that will run consistently and keep maintenance and repair costs down.
Nissan Pulsar
Another car that is built to last, the Pulsar is economical on fuel, easy to service and maintain, and is fun to drive. While not quite as cheap as some of the Barina or Festiva models, Nissan has a good name for quality cars and will not disappoint. You can choose from a range of year models, with both sedan and hatch options.
All of these cars are cheap to run and maintain, and very affordable to buy used. Whether you're after an older model or have a bit extra to spend on something newer, you are bound to find a car that suits your lifestyle and needs for a great price.
Written by Kobe Brooke.
Kobe is a motor enthusiast who also works in a car dealer. He specialises in buying ex-government cars for sale in Perth and resell them online. He also organizes regular driver meet-up in his local area.