I usually have a hair trim every three months.

Lately, due to hectic and busy schedules I realized that it has been five months since I last visited a hair salon.
When my husband mentioned to me that he and Yahmir are on their hair-cut schedule, I suddenly noticed that my hair is getting harder to manage and needs a hair cut too (lol). So, after the family lunch date from Dampa Seafood Restaurant last Sunday, April 17, 2011, we headed on to our favorite salons at SM Fairview Mall.

When we got there, Yahmir and my husband went to their regular Barber Shop, while JM and I went to Bench Fix Salon, where I usually have my hair trimmed and treated.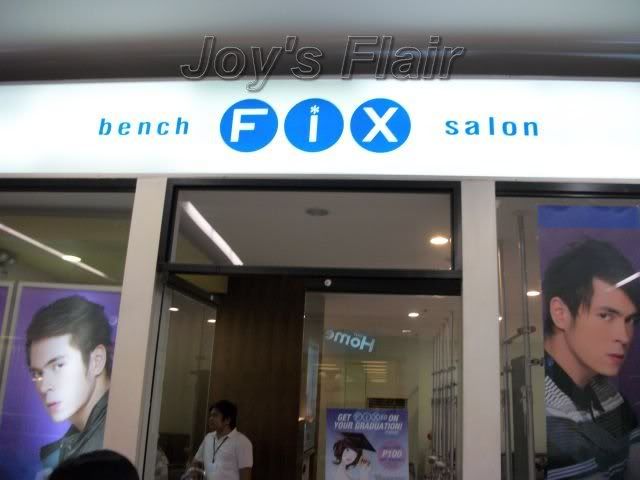 Berns, my favorite hair stylist did my haircut. JM got his hair trimmed too, but I did not see much difference before and after his hair was trimmed, hehe.

I was happy to have a hair cut.

I felt my hair got lighter to carry, for I had it cut shoulder length this time.

It is very timely because the weather is getting hotter by the day.

Long hair is difficult to manage during hot weather and needs to be on a pony tail most of the time to feel cool.

Because my sister and Nephew are in the waiting area, I just rescheduled my hot oil treatment.
What about you when was the last time you went to a salon for your hair cut?