Bangles, multiple rings, single earring and ear cuffs are preferred by many jewelry designers to keep fingers, wrists and ears bejeweled. A fashion statement which is trending in the world of fashion.
Multiple rings embellished with stones, crystals or pearls in sophisticated designs worn across the hand on two or more fingers has been associated with earthy, bohemian looks. Fashionistas were the first ones who embrace this trend of jeweled fingers.  Wearing multiple rings simultaneously on one hand or two hands can be used as adornment in day or evening wear.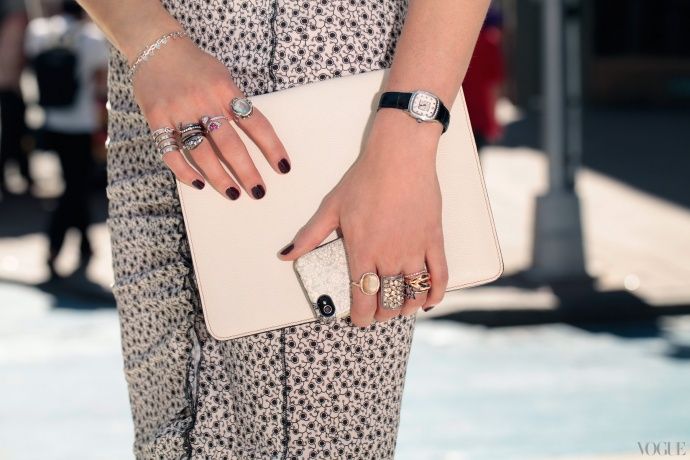 Bangle bracelets are traditional ornaments from the South of Asia which has become popular in the fashion history. Bangles are made of different materials such as gold, silver, platinum, wood, glass or plastic.  It comes in different sizes, designs and motifs. Stacked bangles and bangles studded with stones are available in most jewelry stores. Bangles are considered heirloom items that can be handed down through generations.
Ear cuffs was a hip in the 90s yet were also trending nowadays. Ear cuffs are ear wraps that require no piercing. It only needs to be clipped to the edge of the ear. It comes in  beautiful designs cast in gold or silver in twisted or curvy patterns. Some are decorated with precious gemstones or beads or just a solid piece. While single earring are worn individually but can be paired with another earring of your choice. Single earring usually are dangling hoops in different designs from metal bolts, gemstones, feathers and more.