Dressing up and looking good is not only a girl thing. Men are also conscious of how they look and they take much care in ensuring that every bit of their outfit exudes masculinity and his individuality. When it comes to shoes, men would consider their pairs as a vital part of their wardrobe. Men's fashion boots should be well coordinated with his overall ensemble otherwise, a slight err here and there can render you a fashion disaster.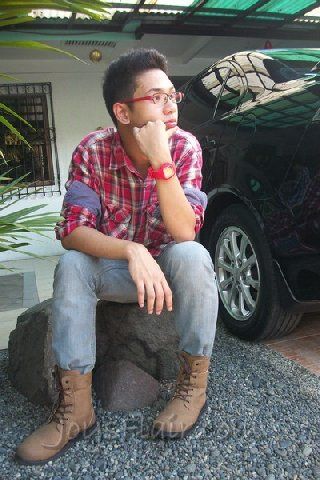 Men's boots go great with a pair of jeans. We can say that nothing goes better with any pair of men's boots like jeans and denims do. There are a wide variety of boots to choose from – you have the black motorcycle boots that is quite popular ever since its creation. But beyond the motorcycle boots, there are also the basic black, the upscale work boots, desert boots and winter boots.  You can actually wear anything that makes you feel comfortable and stylish.
However, you should also be careful will your color combination. Washed out jeans or denims may not go well on some boots styles and color. Some men can comfortably wear their dark colored winter boots with jeans. And for a smart casual look, choose a dress boots which you can pair up with slacks.