If you have a high school senior in your home, then you may be looking for opportunities for him or her to begin engaging in community service activities. After all, such volunteer work looks great on a resume, or even a college application. Not to mention, community service is a great way for your child to feel compassionate towards his or her community, and to learn the importance of charitable acts. Here are some great service ideas for your high school senior to consider this year.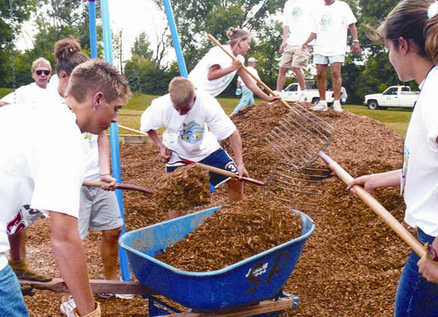 Working in a Soup Kitchen
Homelessness is a major problem in cities all across the nation. As a result, many soup kitchens are constantly looking for volunteers to help prepare and serve food to those in need. It should not be difficult to find a soup kitchen event looking for volunteers near you; simply contact a local food shelter to inquire.
Volunteering in a Pet Shelter
If your teen is the type who loves animals, then having him or her volunteer in a pet shelter can be a great experience. Many animal shelters and human societies are constantly looking for volunteers to help feed, bathe, and walk their animals, so consider getting into contact with one near you.
Doing Community Landscaping
Does your senior love spending time outdoors? If so, then he or she may be able to plan and take on a landscaping project in the community. This could involve digging out stumps with an ExMark commercial stump grinder from a local park, planting flowers, watering grass, and anything in between. Anything your child does will be sure to make the community look like a better place.
Participating in After School Programs
Elementary schools and middle schools are constantly looking for volunteers to assist with after-school programs, so this could be a great opportunity for your child. A volunteer in such a program may be asked to tutor a child in a particular subject, assist with his or her homework, read to him or her, or even play with the children. Help your teen learn the meaning of compassion by helping others.
Working in a Food Pantry
Hunger is a serious problem in the world, but there are many organizations working to change this. Your child can make a difference by volunteering at a local food pantry, where he or she can sort food, take inventory, and even help to prepare food t be shipped to soup kitchens and other charitable events across the region.
Your senior can make a difference while also finding an activity that suits his or her own interests, so be sure to keep the above ideas in mind when it comes to volunteering in your community.