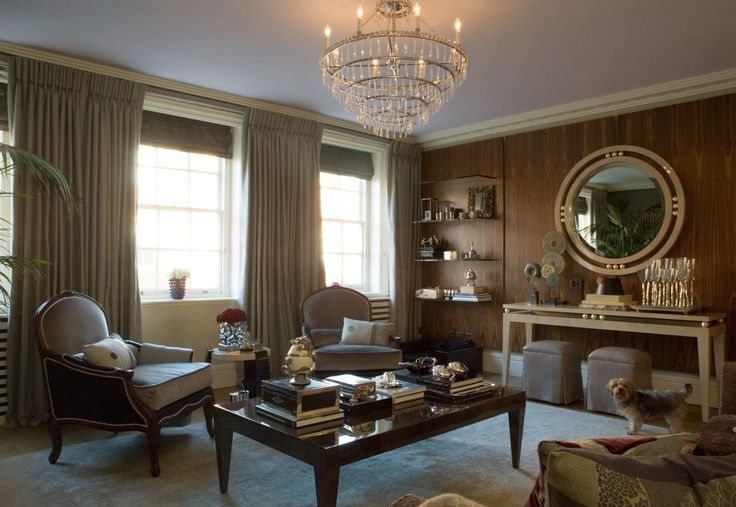 London is considered to be one of the world's fashion capitals along with Milan, Tokyo and New York. Great fashion designers from around the globe often looked at these cities for the latest trends in fashion in style – not only on the runway but on home interior as well. London interior design is the trendsetter that sets the pace and the tone of what would be hot or not when it comes to interior decoration around the globe. People looking for styles that they can apply on their new flats, houses or apartments around London would want only the best designers to handle the job.
Luxury interior design is the forerunner of interior design industry in London. There are no hard or fast rules in achieving this look, but considering newer and more modern trends will make your home's interior design even more stylish. Presently, the ton is very particular with darker tones and black to create focal points around the room. These shades of grey beautifully off sets colors at the lighter end of the spectrum creating a lush and classy look.
On the other hand, huge and oversized furniture became a thing of the past in London interior design. People finally realized that less is truly more and are slowly embracing the benefits of having ample room space. Following some Japanese minimalist design, many London homes also started to appreciate the greater feeling of space no matter how big or small their rooms are.
Many design gurus in the city are also seeing the onset of bold colors and bright pattern in home design. Some tropical countries have used bold colors for highlighting areas of a room and bright pattern always seem to create a cheery and happy atmosphere. Among the most notable trends in London interior design is the preference to all-white furniture. White sure are versatile and can become an instant backdrop or focal point of the room, but it wasn't really very practical for families with small children.
Photo credits:  casaforma.com