It's no secret that many of us lead such busy lives these days. Because of that fact, we seldom dedicate enough time to making our homes look aesthetically pleasing. The job of interior decoration often gets shoved down the priority list. And many of us don't seem to do much about it until sometime in the future.
I think everyone is guilty of doing that at some stage. Even I am, sitting here typing this blog post as I quietly "forget" about that one room in my home that just has bare plaster walls! As you can imagine, living in a house that resembles a building site isn't a good idea.
Not only does it devalue your property, but it makes you feel a little sad that your home just doesn't feel much like one! If that sounds like a familiar story, don't despair because there are plenty of others in the same boat as you.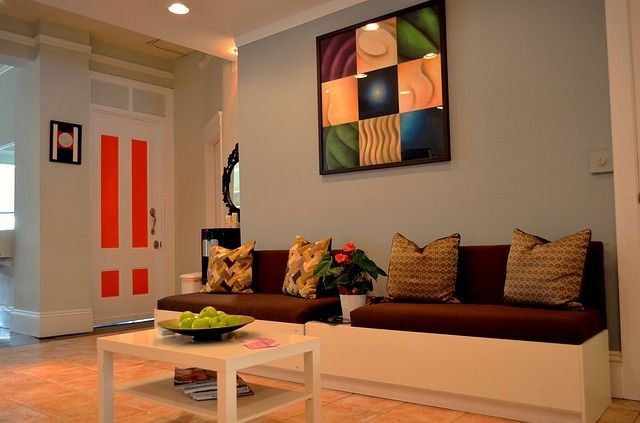 The focus of today's blog post is to help inspire you to make your home look nicer and brighter. Check out these simple yet amazing changes that you can do today:
Box away those unwanted items
The first thing you need to do is get yourself some cardboard boxes. You are going to use them to store away any items that you seldom use in your home! Many of us tend to leave "stuff" lying around and forget about those items.
Once you've boxed up the things you don't use or need, you can store them somewhere safe like in your loft or the garage. That way, you can still have access to anything you might need at a future date.
Less is more
Another problem that many of us have is our homes have too much furniture! Sometimes this can happen if we move house and end up moving into a smaller property. If you can hardly walk in each room, it's time to jettison some of your worldly possessions.
You can either sell the furniture you don't need, or you can give them away to charity. Of course, another option is to put those items in storage somewhere. But, you'll have to pay a storage fee for doing so.
Let there be light
Your next task is to make each room light and airy. You can do this by painting your walls and ceilings a neutral colour, such as white. And you can also install "daylight" light bulbs for use when the sun goes down.
Each room can benefit from the same treatment; even your bathroom! When you wake up in the morning, the first thing you'll do is head to the bathroom to get ready for the day ahead. It's crucial to make your bathroom inviting and not too hard on those sleepy eyes of yours.
Remember that redecorating and organizing your home doesn't have to be 100% serious the entire time! It's important to have some fun as well. Otherwise, those tasks will seem boring. Oh, and forget decorating your bathroom for a minute, check these other things people do in the bathroom!
I hope you've enjoyed reading today's article!
Image via Pixabay.com