Whenever you choose accessories such as jewelry, watches or bags, you always look for something that will match most of what you have in your wardrobe and of course, your own personal style. You want the latest and the most innovative gadget too. So when technology comes with fashionable accessory such as the Smart Watch Phone, everybody rushes to get a pair of it!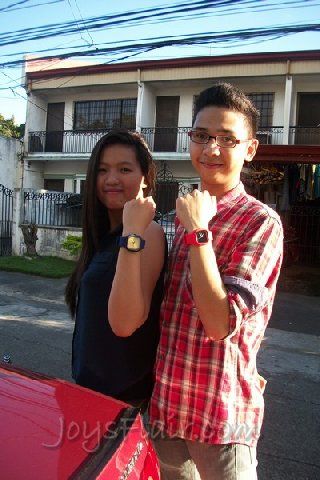 Smart Watch Phone is your next generation watch cum mobile handset. It comes packed with amazing features such as the 1.3 megapixel camera, 1.3 to 1.5 inches (depending on model) TFT colored screen with 128×160 resolution, up to twenty hours standby time and three hours of talk time depending on the model. Some Smart Watch models also feature Bluetooth connectivity and USB connection for a convenient file transfer.
If you are a real tech geek, you'd fall for the Swap Aqua's unbeatable features. It has a TFT touch screen and supports GPRS data transfer. Play music when you are bored using your fab phone as it supports different formats. Take pictures or videos with your watch phone anywhere and anytime without worries that you'd run out of space because you can actually enjoy up to two gigabytes of expandable memory. This is more than just a watch, it is a fab gizmo and a lovely arm candy too!