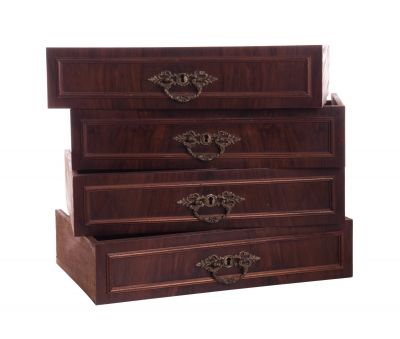 Furniture isn't something you would usually think of as stacking up, it's expensive, it breaks and it falls apart and needs to be replaced. For all these facts somehow people often manage to end up with more than they need. Desks, cupboards, things left behind by house mates and friends or overfilling a new more cramped home. Once this excess is discovered there isn't a lot you can do about it, or is there? Here are the options as they lay out.

Sell It
This is a pretty simple solution. Selling the extra furniture in a yard sale, to a cash converters or second hand shop or to people you know is a good way to make a little extra money and get rid of what you don't need. This is the obvious, simple and easily workable system, but falls at the stumbling block that most people might not want your old furniture. If you can offload it for a few dollars though, well that's money for something you were going to have to be rid of anyway.

Give it to Friends
Practice generosity if at all possible, feel free to give away things you don't need or have too much of to friends who are not quite as well off as you are. Furniture isn't easy for some people to come by if they're running out of money or they're just starting to carve out a new life for themselves. An extra bed or cupboard they don't have to pay for might be just the kind of thing they need.

Give it to Charity
This is a pretty simple approach and it has the benefit of the good feelings of human kindness. Giving the extra furniture away to someone who has none of their own. Lifeline, Saint Vincent's and several other agencies will all make it easier for you to give away things you don't need to people who need them.

Put it in Storage
This is an option for use when you're going to need the furniture later, or simply cannot bring yourself to throw it out. There are a variety of long and short term storage solutions for a range of items. This will allow you to regather your possessions when you have the space to keep them once more. Visit www.fortknoxstorage.com.au for your options.

Throw it Out
At the end, if there are no other options and you can barely even give the things away, you can't sell them and storage would just be a waste of time then there's only one choice remaining. Throw the extra stuff out. Most places have roadside pick up every so often and if nothing else it is easy enough to rent a trailer and take it to the dump.
When things stack up your only choice is really to get rid of them. Luckily there are plenty of good and worthwhile options for getting rid of everything you don't need.
Photo credits: artur84 – freedigitalphotos.net