With the most recent report available from Safe Work Australia showing that over 115,000 workers' compensation claims were made in the year 2012-2013, it is extremely possible that at some point in your working life, you will need to claim compensation. If you're not 100% on what exactly compensation is, read on for a handy guide to the ins and outs of the process.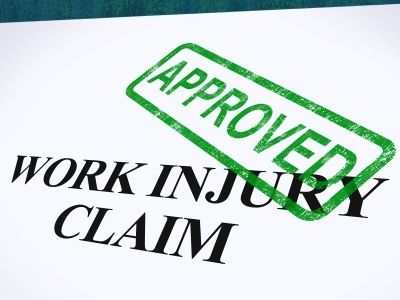 What is Compensation
Compensation, in a nutshell, is payment (usually money) given to someone in recognition of some sort of suffering or injury. In this context, the injury or suffering results in a person being unable to work for a period of time, resulting in loss of income.
Could You be Eligible?
To be eligible for workers' compensation, there are only three requirements:
You must be an employee of the organisation as defined by the relevant laws in your area
You must have a medical condition that was diagnosed by a qualified health professional and who states that the condition arose out of or in the course of employment
You must have suffered some sort of financial loss.
If you meet these requirements, you will generally be eligible for compensation, but it is a good idea to seek legal advice from a firm specialising in these sorts of claims, like Sinnamon Lawyers. They will be able to give you tailored guidance in relation to the strength of your case and how to proceed.
How To Claim
Before you lodge your claim, it is a good idea to understand your rights so that you can make sure the process is as quick and easy as possible. Here's a quick list to get you started:
You have the right to visit your own doctor, and the right to refuse to be accompanied to the doctor by your employer or supervisor
You can take time off work to recover from your injury – your doctor should issue you with a medical certificate covering your absence
You can have your OHS or union representative accompany you when you talk to your employer about your injury or illness
You have the right to be reimbursed for reasonable medical expenses incurred due your condition
You have the right to access all paperwork relating to the claim put through by your employer in order to verify the information submitted.
This is just a place to begin – it's always a good idea to research industry and state-specific rights as soon as possible once you suspect you will need compensation. Keep all relevant documentation you accrue as well. For further information or to get the ball rolling, contact your employer, union or legal representative.
Common Misconceptions about Compensation
To begin with, compensation is a very specific claim – you cannot claim compensation for general 'harm', such as hurt feelings, emotional distress or as a result of discrimination. These may constitute separate cases, about which you would need to consult with a legal professional.
Another common point of confusion is the specific claims process. This can differ between states and occasionally between industries, so you always need to research the relevant laws and consult with experts before undertaking a compensation claim.
Medical conditions suffered during the course of employment can be a point of stress for many people, especially those relying on the income to keep them afloat. Always be sure to get advice from specialists to ensure everything is in order.
Have you ever had to claim workers' compensation? Do you have anything to add to this guide to help others in a similar situation?