From the first day of school to the first day in a new job, nothing really changes. There's a room full of strange people and you are told where to sit and what do. As an employer, it is your responsibility to make a new employee feel as comfortable as possible. Below are five tips to help you with that task.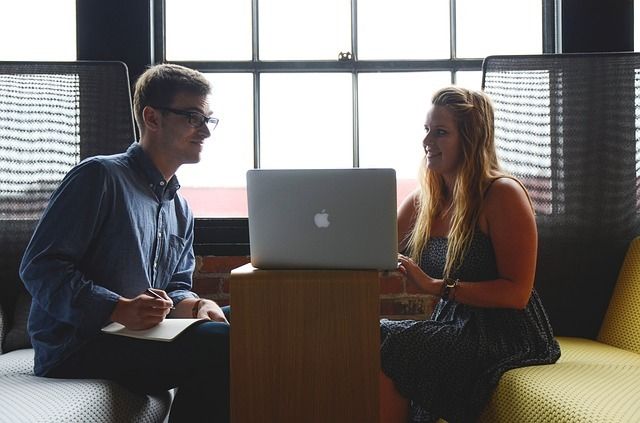 1. Cover the Basics
When they first arrive, keep things simple. Just cover the basics with them and warm them to the position. Show them where they will be working and what equipment they will be using. Give them any information they will need, such as logins, emails, or security access. After they are familiar with their workspace, give them a tour of the building or office. You can then give them a basic rundown of work hours, dress code, and pay periods.
2. Training
Make sure you provide all the necessary information the new employee will need for their position. Training booklets are one of the best ways to provide that information, allowing them to go through it at their own pace and look back if needed. See here for information on printed training materials from companies such as The Print Group.
3. Introductions
Give the new member of staff time to meet and greet the old members of staff. Let them have some time to get to know the people they will be working with. Be sure to help them integrate into the new environment, especially if your current staff is a small, close knit group that have been together for a long time. Remind your staff to be open and inviting to the new employee.
4. Show Them How They Fit In
Let them see how the work they will be doing fits into the bigger picture. Describe how their daily tasks contribute to the rest of the business as a whole. Allowing them to see the bigger picture will help them to work to a goal, rather than aimlessly completing random tasks. Knowing the broader structure of the company may also encourage any ideas of their own for future progression within the business.
5. Be Open to Questions
They will no doubt have a great deal of questions to ask during their initial work period and you must remain open and willing to answer any and all questions they throw at you. You should even encourage them to ask question, ensuring there are no uncertainties in their mind. Set up regular catch-ups with them to ensure they are fitting into their role and the company and to give them any pointers they may need. They will have different and more matured questions as they become more accustomed to their role, so you need to remain accessible to them until they are entirely fitted in.
The first day is always the hardest, and as an employer it is your role to ensure new staff are made to feel comfortable and welcome. These tips will help your to complete that task. Have you recently recruited new staff? If so, what did you do on their first day?