Deep down, we've all got a little geek inside of us. Some of us are more attuned to it than others, but nobody should be afraid to unleash that geeky side. After all, being comfortable and free will allow you to gain more fun out of life.
You don't have to be a complete nerd to enjoy some geeky activities. Here are four brilliant activities that we can all enjoy unleashing our inner geek. Whether you do it alone or with others doesn't matter. The key is that you have fun.
Enjoy.
Vlogging
Being geeky and being cool aren't mutually exclusive ideas. Modern tech illustrates this perfectly. Gadgets are at the heart of everything we do as a society. One of the most enjoyable ways to make the most of this is to start vlogging.
Vlogging is essentially online broadcasting where you will make videos about your favourite topics. You may wish to talk about your favourite musicians, sports stars or films. Alternatively, you may want to pick a niche idea. Either way, the key is to create killer content. You can find out how to do this at Vlog Nation.
It's certainly a little geeky, but it's also pretty cool. Besides, it could make you money too.
Hiking
A geek doesn't have to be locked away in their bedroom on a 24/7 basis. However, they do gain enjoyment from activities that a lot of other people would baulk at.
Hiking is a fantastic example. Where others will enjoy playing team sports, the geeks amongst us would prefer to walk through challenging terrains. Rather than scoring goals, our reward is those breathtaking sceneries. To take things to a new level, you should take you camera with you too.
The great thing about this hobby is that every trek is a new adventure.
Cosplay
Nowadays, most people admit to being lovers of superheroes. For the majority, though, this means watching films and maybe playing video games. For a truly geek-friendly adventure, you should try cosplay.
Dressing up and acting out adventures is a great way to live out your fantasies. Moreover, many cosplayers find that it's the perfect outlet to meet new people too. The Yaya Han collection has some awesome designs, which can take the fantasy to another level entirely.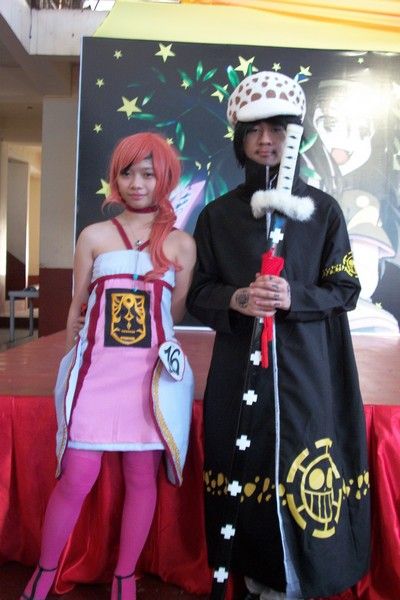 Moreover, it doubles up as the ideal fancy dress costume for any future parties too.
Collecting
Collecting stamps, figures and other commodities is nothing new. But it's still as geek-friendly as ever and is the perfect hobby that can also be enjoyed as a family.
With thanks to the internet, you can now find out vast information about the most valuable coins and other items in existence. You can also source fantastic storage facilities to keep your collectibles in pristine condition.
Many modern geeks enjoy collecting limited edition toys and keeping them in their boxes. You might not see any joy from using those items, but knowing that you have them can provide a great sense of satisfaction. What more could you want from a geek-friendly hobby?