Recent fashion trends that featured bright and patterned pieces of clothing have caused quite a stir around fashion capitals of the world. Women rejoiced for the opportunity to truly express their personality through the bright patterned leggings, but while they look fantastic on the runway, it can be a bit risky to do so in the real world. So here's a quick guide to help you update your look and wear your bright and patterned tights out proud.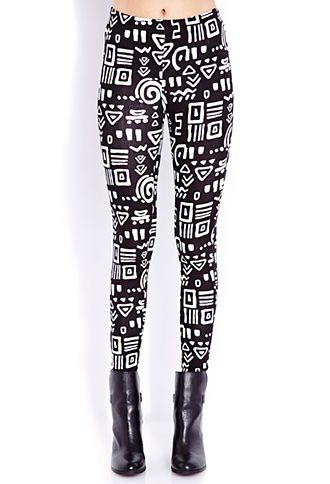 Go for Subtle Shades
Nervous about how you pull the chic bright geometric-patterned fuchsia leggings off?  Opt for more subtle colors such as plum or khaki. You'd still be wearing the latest trend this season by in a bit demure way.
Show a Glimpse of Prints
Some may worry that decorated leggings can be too overpowering, but if you really want to subdue it, wear it under a skirt and boots. This fab and fashionable combination is great especially for fall and winter. Geometric or tribal prints warm up your overall look despite the cold and dreary weather.
Shorts and Trouser Cut-Offs
More fashion forward females have experimented with bright and patterned leggings and found you don't really have to wear skirts to subdue your look. Worn out trousers and even denim shorts go strikingly wonderful with patterned leggings especially when paired with sky high heels!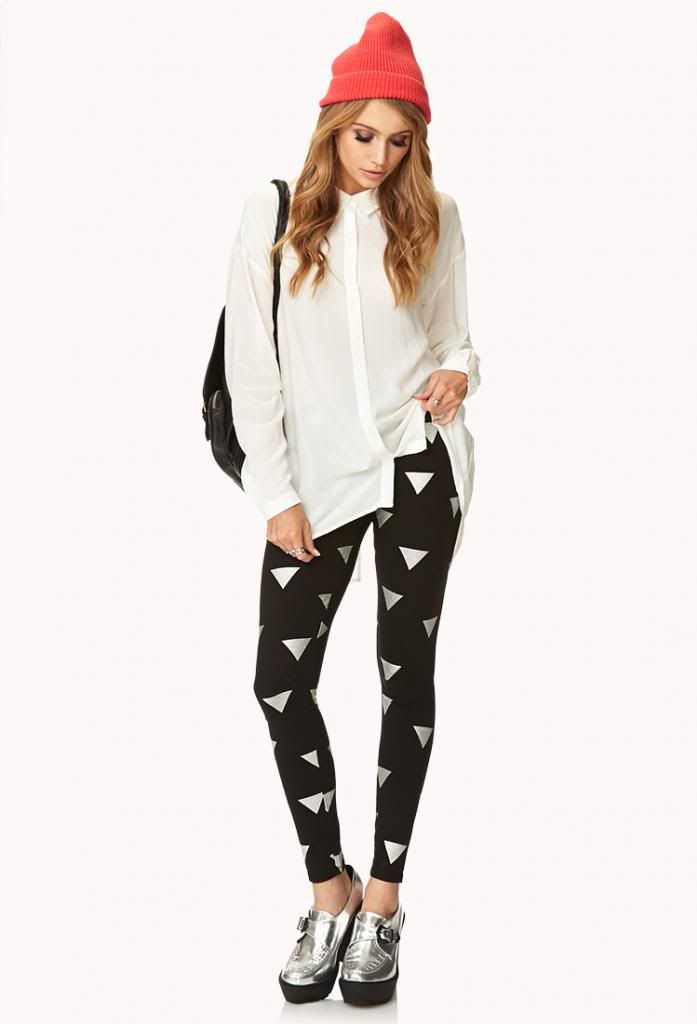 Images courtesy of Forever21.com