Toy figurine collection is a popular hobby of today's youth. Back then, boys and girls are happy to get a matchbox car or a Barbie doll but today, toy figures are no longer limited to cars and dolls. Japanese anime series has a direct influence in the growing popularity of this hobby. You can now find teens – young boys and girls alike seriously growing their collection of Figmas, Pettanko and of course the Nendoroid collection. These anime or magna dolls are not the as common as the usual PVC dolls and statues. They have unique designs that make them highly collectable.
My youngest son is a collector of Nendoroids. These figures are quite pricey and in order for him to buy his chibis, he sets aside a portion of his daily school monetary allowance. But because he is doing well in his studies, we buy him a set as his reward on a quarterly basis that is right after we see his report card.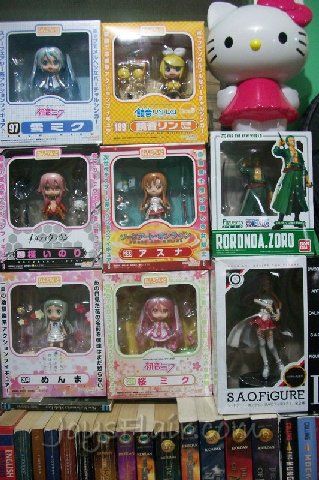 What exactly are Nendoroids? Basically, it came from the Japanese word "nendo" pertaining to clay or plasticine and as the name suggest, they are small dolls made of plastic. Nendoroid dolls are about four inches tall and they are known for their 'chibi' or deformed format meaning, the doll's head is about one-third of its height!
Nendoroids are well loved and liked because they are adorable doll figures and they come with plenty of changeable pieces. The faces can be changed to show different expressions and the limbs can also be replaced for change in character. You won't be surprised to find garments that can make your dolls look exactly like the manga or anime character that they are.