Whether you refer to them as a 'quad bike' or 'an ATV', there's no doubt that riding one is a great way to traverse off-road terrain and enjoy barrels of four-wheeled fun in the process. For those that have limited experience, or even those who have never driven an ATV before, these considerations will ensure you can drive the right model with confidence and safety. Before hitting the trails, read on to learn how a few basic tips will allow you to get the most out of any ATV riding experience.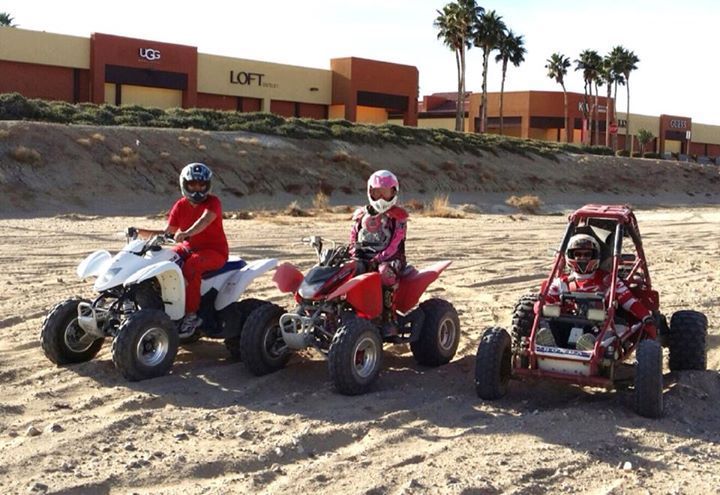 Choose the Right ATV
If you're new to the world of all-terrain vehicles, a model that falls withinthe sports/utility ATV range will likely be the right model for starting out. These models balance power with size, and are used more for recreation rather than competitive or work-related purposes. It may be also worth seeking professional advice from suppliers such as JSW Powersports so you can choose an ATV based on your skill level, what the ATV will be used for, who will ride it, and what performance is needed.
Tips for Driving an ATV for the first time
One of the biggest things to remember when driving on unsealed trails and gravel roads on an ATV is know how to smoothly navigate ruts in the road. To do this safely, firstly it's important to slow down. You can either ride through the rut or choose to straddle either side. To ride through a rut, put both two left or right wheels on the edge of the rut and follow its path until the end.If you straddle the rut, have each set of wheels on either side, and follow its path to the end by committing to keep wheels away from the edges of the rut until you've reached the end.
Also before riding for the first time, make sure you know the location of the throttle, brakes, pedals and clutch (if applicable.) Some models may have a twist throttle similar to a motorbike. Start slowly to get used to the controls and stick to a smooth surface. Practice the basics first, including starting, stopping and turning.
Safety While Operating an ATV
ATVs are generally safe when operated under the right conditions and instructions. Like regular driving, speed is a major factor in unsafe situations, including collisions and tip overs. The right posture means having your head up, shoulders relaxed, elbows bent and hands on the handlebars; this will help you to respond quickly if necessary. When turning, lean your body forward, shifting your weight towards the inside of the turn.
As well as wearing the right safety equipment including a helmet, boots and goggles, it's important to plan an ATV expedition by packing the right equipment. This includes a spare container of petrol, water, snacks and a jacket in case of a breakdown. A compass and map will also serve you well if your mobile phone battery dies.
What other information is essential for first-time or beginner ATV drivers to know? Share your tips below. Happy riding!
Photo credits to my cousin Genny Arevalo-Hutson.