Ladies, we all know how important it is to stay looking healthy and glamorous all year round.
But as the winter winds set in and the inevitable rain, sleet and snow plays havoc with your appearance, it can leave you weather-beaten and feeling worse for wear.
But fear not, as here are a few tips and secrets to ensure that whilst everyone else crumbles in the wintery weather, you remain on top form.
Banish wet hair
We all know how easy it is to just leave the house with your hair not quite dry and allow the blustery wind to do its job.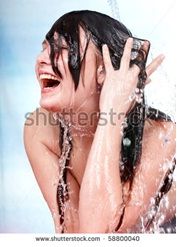 But this can have a negative effect on your hair in the winter, as the cold air can freeze it at the cuticle.  This can lead to further complications like breaks and dried-out hair.
Give yourself enough time to dry it in the morning by getting up a little earlier, or if you want to avoid blow-drying, let it air dry. (But leave yourself a good hour or so)
Use the best
All that cold weather can leave your hair feeling dull and drab, so why not give it the treatment it deserves. Invest in a high quality shampoo and conditioner.
Wash and condition it, then give it a quick cold water rinse to seal in the conditioner. This will leave your hair feeling strong, healthy and easy to style.
Oil treatment
At times like this it's best to give your locks the right protection, so consider incorporating an oil treatment into your daily winter routine. Pick an oil treatment from your local salon or retailer to restore the important nutrients your hair will lose when the poor weather takes control.
Alternatively, you can apply some extra-virgin olive oil to dry hair, and then put on your shower cap or a hot towel. It'll certainly help to fight against all the daily wear and tear.
This article was written by Sam Rigby on behalf of Hershesons, supplier of the highest quality hair extensions including clip-in fringes and clipped ponytails.
All images courtesy of Shutterstock.