Yesterday my husband went to PICC to attend the 20th Hog Convention and Trade Exhibits. A friend handed him this Phivolcs Earthquake Intensity Scale brochure/leaflet. When he got home, he immediately gave it to me and upon reading it, I decided to make a blog on it. The Philippine Government is disseminating this brochure as a part of their information awareness drive about earthquake.
As a concerned Filipino citizen, I find it very important to share this to those of you who haven't seen or received this brochure. My own little way of helping our Government in spreading this very important information especially to those people who live in far away places.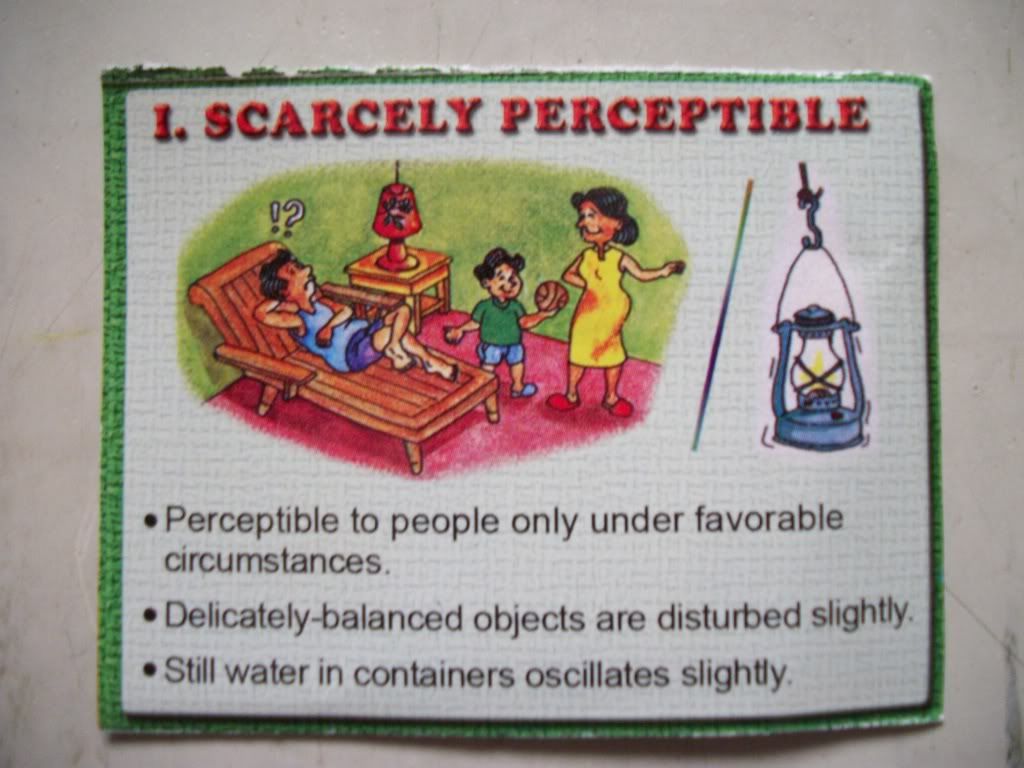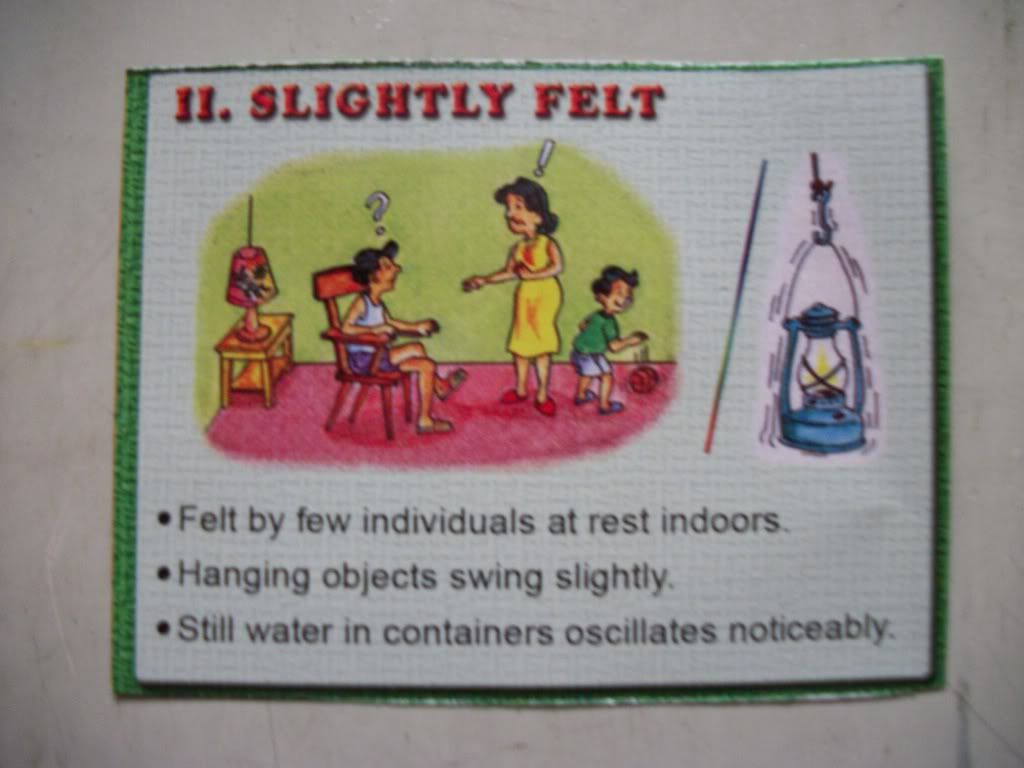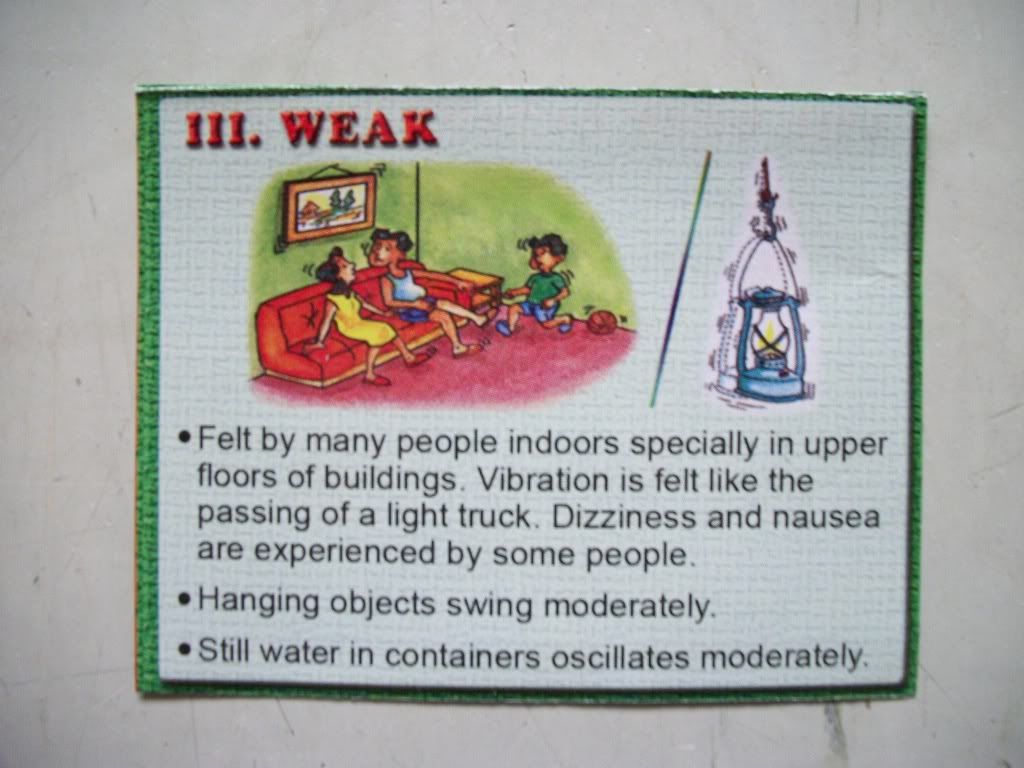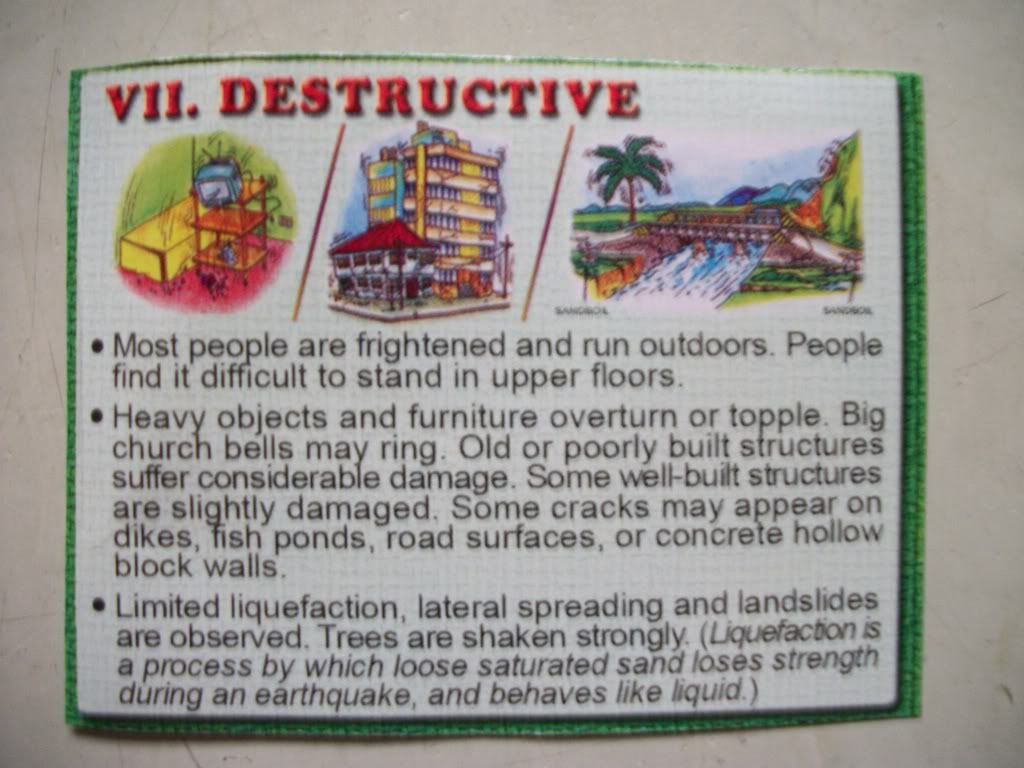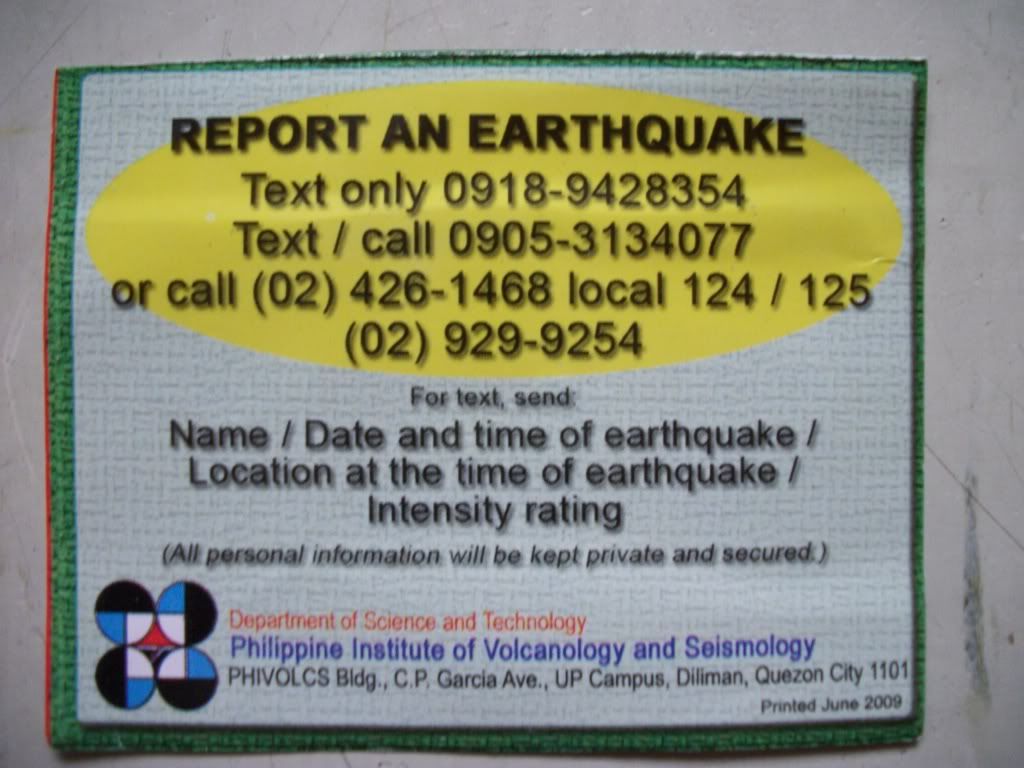 We all have to be alert and prepared at all times. We also need to learn and be aware of the things we need to do in case an earthquake hit our vicinity. As parents, we are responsible to inform and educate our children and househelpers on what to do in such case. Performing an earthquake drill in the house is preferable and suggested too.
Note: The leaflet is in a long form, I cut it for better magnification.