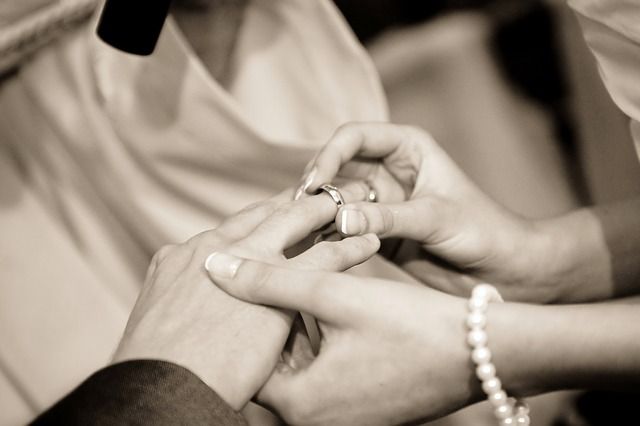 We all look forward to our wedding days. It is a beautiful, romantic declaration of love. But, it can seem so far away. Even if you are engaged or you have already booked the date. Then your whole life suddenly starts to revolve around planning it. You lose the fun. The sense of wonder and new love that was there at the start of your relationship. To stop this from happening we have come up with some ideas to keep the romance alive. You may enjoy some of these just as much as the final walk down the aisle.
Have A Date Night With Your Fiancé
Work keeping you busy? When you get home, you immediately open up the planner or just crash on the sofa. You should put a little more effort in. Spend some time with the man or woman you are marrying. Watching tv or doing the usual is not enough. Every so often, plan a proper romantic night out together. Go to your favourite restaurant and spoil yourselves. We know you will be starting to save up to pay for the big day but you can have little treats. You may also be starting to diet, but we are not talking about going every night. Just occasionally, go and have some fun with one another.
Visit A Place Significant To Your Relationship
Where did it all begin. One or both of you may write it in your vows. It would be wonderful to retrace the day. Did you first meet on a bridge or kiss by a river? Go back there before you get married and do it all over again. Reminisce about the little details. Were you nervous? Was he shy? This is a wonderful idea for one of those date nights we mentioned.
Write Each other Letters For Your Wedding Day
Even if you are keeping the traditional vows, you can still say something unique to one another on your wedding day. Sit down separately and write your true love. It can say anything you like. Talk about your hopes and dreams for the future or the day you met. Write what you love about them and when you knew you wanted to marry. You do not have to read them out. This can just be something between you and your partner. We promise, whatever they say, you will cherish those pages forever.
Make A Playlist Of Romantic Songs
Getting all the details sorted out can be hard work. Companies like Paper Themes can help you with the invitations and table plans. But what about music? It does not even have to be for the wedding. Cuddle up on the couch and make a playlist of romantic songs that mean something to you. You can add them to your phone and play them on the days leading up to your wedding. Or, you can use it to choose the melody for your first dance.
Your wedding is going to be truly amazing. But the days before it do not have be stressful. They can be fun and romantic. We hope we have shown you how to enjoy the build up as well as the actual event.
Image via Pixabay.com