If you're a real woman you recognise how essential it is to look hot by drawing attention to your stunning curves while camouflaging and minimising additional weight. Thankfully, there are many fantastic clothing options out there that are excellent for the curvy lady so you will have no problem meeting your fashion goals with ease and poise. Let's take a moment to consider a number of these.
An all time classic are bootcut jeans
You may have noticed that bootcut jeans come in a variety of leg sizes. A couple other popular and similar cuts are flare jeans and wide leg jeans. These jeans have legs that begin to widen out from the knee down. Unlike their slim legged cousins, they facilitate balance and even out the dimensions of your thighs and hips by increasing the visual size of your lower leg. Instead of making you legs look bigger, they have a visual slimming effect and will make you look smaller and nicely proportioned. Try on many pairs when you go shopping and pick the cut that gives your individual curves the best appearance.
The belted trench is another perennial classic
This wardrobe basic might only be surpassed by the ubiquitous black dress, and there's a reason this coat has endured for so many years in women's fashion. It's flattering, functional, and trendy decade after decade. For the curvy lady, the belted trench is especially fetching. Cinch that belt around your waist, and your entire figure will gain an instant, shapely edge. The cinched belt helps emphasise your figure and creates the illusion of a smaller waist and a classic hourglass silhouette.
Patterned Leggings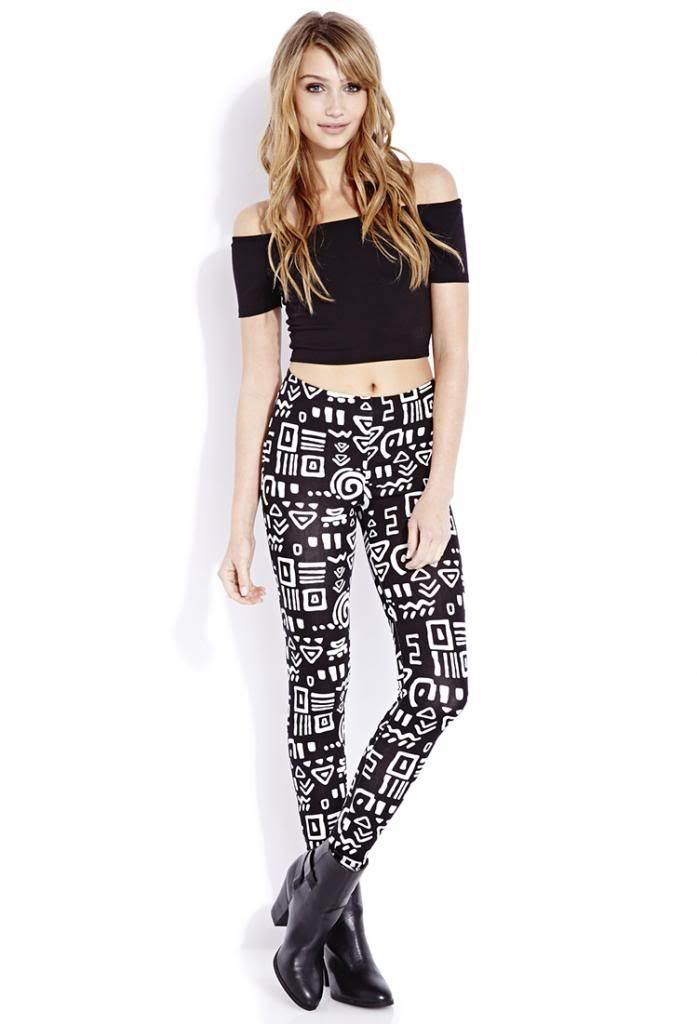 Leggings are quite stylish these days, and they can make a girl look smoking hot. Leggings hug your curves and have a smoothing and lifting effect similar to wearing a quality pair of stockings. One popular choice right now, that looks great on curvy women, are patterned leggings. Patterned leggings add pretty and fashionable female flair to many outfits, and also the pattern will make your thighs and hips look slimmer. Combine these with a drapey, solid coloured shirt that skims over your hips and a spunky set of heels for a really fabulous look.
Pencil Skirts
If you're headed out to the office, you can really flatter your curves with a classic pencil skirt. This skirt will give you some serious wow factor and is a classic, stand out favourite when worn by a curvy girl. A pencil skirt will draw loads of attention to your hips, showing off that nice curve down to your knees. This emphasis will make your waist seem even smaller. Pick a pencil skirt in a thicker fabric to help camouflage any lumps or bumps you might want to hide, and then pair it with a curve revealing top to really make this outfit a show stopper.
A Twill Colourblock Dress
If you're headed out for an evening on the town, consider a trendy colourblock dress. These dresses are super popular right now and are made for women with curves. Before you run out to buy one, just remember this dress is cut to fit closely and hug all your curves. Buy one that's made of a quality fabric such as cotton twill. Twill is a heavier fabric, and this fabric will produce a more flattering drape. It also looks classy and, best of all, will not cling to any lumps or bumps you might have. You will also want to pick a colourblock dress that emphasises vertical rather than horizontal lines to add length to your figure. This fashion rule is especially important for a curvy lady when choosing a colourblock dress. You want those vertical lines to be an echo of your curves. You can wear this look as is for a night on the town, or you can pair it with a stylish blazer for the work day.
With that we will wrap up, but keep in mind that there are many more designs out there which will make a curvy lady look hot. Wrap dresses, structured sheath dresses, and pinstriped pants are a some other fashion trends which will hug your curves and give you a superb figure. So, get out there and do a bit of fashion experimentation.
Megan Barnes has a heart for beautiful style. She enjoys turning trendy looks into beautiful and flattering fashion.