Inside every homeowner is a hidden interior designer that is ready to burst out and start designing. Even if décor is exactly your cup of tea, it is important to take it into account to improve the overall ambience in your home.
When it comes to buying furniture for your living room, you need to ask yourself the following questions:
Do you want to go bold and make a stylish statement?
Or do you want to create a room that is chic but traditional?
What do you use the living room for;relaxing or energetic fun e.g. socialising?
How you use the room will affect your choice of fittings, accessories and sofa purchase.
If you opt to go down the conventional, modern route; your sofa needs to coordinate with the walls.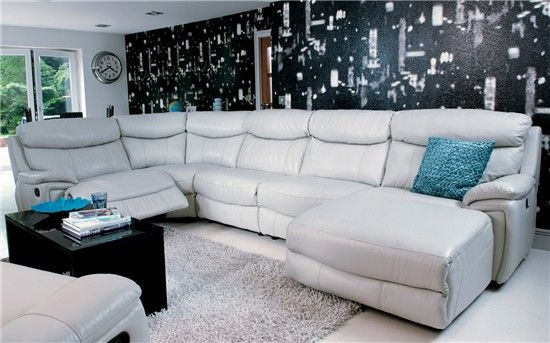 How can you do this? Read on to find out.  
What is the lighting like?
The lighting in the living room is crucial. If your room has little or no light, stay clear of light or white walls. It can make the décor appear boring and dull, especially if you buy a cream coloured sofa with near-white walls.
Instead, opt for much warmer, deeper colours. This will create drama and give you the light that you need to make the room warm and cosy. A red couch looks great alongside pale yellow/orange walls, and a pale pink sofa is ideal alongside cream walls.
What are the sofa's main colours?
If you want to choose your dream sofa first and then select the wall colour, you can do this by taking the main colours from the couch. So if your couch is brown with red flowers and green stems,any of these three colours are ideal for your walls.
If your sofa is a solid colour, have a look at nearby furniture to find the closest three colours. For example, if the couch is solid grey, what colour are the curtains, accessories and cushions?
What colours complement each other?
–  Yellow walls look great with other natural shades.
–  Looking for a more daring sofa? Black is a very popular choice and looks fantastic alongside purple walls.
–   Reds and greens complement each other.
–   Brown and purple is a must-have.
–   Burgundy complements light browns with ivory and gold accents.
–   Red-orange looks great with teal.
–   Cream sofas match any colour except white (as this can be very clinical).
However, if you want to make a statement, here's what you have to do….
Choose opposite colours on the shade chart. For example; if you have yellow walls, a conflicting coloured sofa would be purple. Why not opt for a blue sofa with orange walls; or green walls with a red couch?
Remember, you should never have more than three colours per room and this includes the furniture, walls and floor. Otherwise, you will find yourself in a big fat mess.
So there you have it; how to match your sofa with your walls. Think you have mastered the art of coordination in your living room? We'd love to see your pictures!
This article was written by Lauren Grice on behalf of AHF Coventry, specialists in high quality and affordable furniture and carpets.