When the warmer weather is here, there is nothing better than enjoying the spring or summer evenings with friends. It is so nice to relax in the garden and enjoy a BBQ altogether. The keyword in that sentence is 'relax. Sometimes we think that throwing a party has to be stressful or we aren't doing it right. Not at all! You can have the best BBQ party of your life and still be able to enjoy it with your friends. There is nothing worse than running around like a headless chicken and feeling exhausted at the end of it. It does take a fair bit of planning; I'm not going to lie. But if you are prepared for it, you will be fine. Here are my top tips for throwing a fantastic BBQ party for the upcoming spring or summer season.
Set a time and a Date
It can be hard to throw an awesome off-the-cuff party. I don't think a spur of the moment thing is a proper party anyway. I think it is more of just a gathering. So you need to sit down and choose a date and time for the party. Giving, at least, two weeks notice to guests will allow them time to make arrangements to be there. It will also give them time to arrange a babysitter if it is a party just for adults. At least two weeks notice is courteous and the right amount of time for this kind of party. Things like bachelorette parties need more than a couple of weeks notice.
When you are picking the date and time, think about other commitments that guests have. Do a few of your friends always do something on a certain night or have a set routine? If so, you don't want to schedule something on a day that is already taken up with things. You want lots of people to attend, right?
When you think of the time, think about when it would be better for all of your guests. A party doesn't just have to be in the evening. You could choose to have the BBQ party over lunchtime and to go into the afternoon. If you wanted something awesome like fireworks at your party, then you would need to have the party in the evening. That way guest will still be there when it is dark enough to have fireworks. Think 4th July style, but not on 4th July! That is usually taken up with family time. You can even buy fireworks online here to take the stress out of planning it all.
Plan the Guest List
For most parties, the more you have, the merrier it will be. You don't want it to get too out of hand, though, so be selective. It is a good idea to invite guests that all have a connection if you are inviting friends from different groups. It is also a good idea to indicate on the invitations if they are allowed to bring a guest with them. That might be a great idea for single friends that only know you at the party. You don't want them to feel uncomfortable if they don't know anyone else there.
Set the Budget
Setting the budget kind of goes hand in hand with the guest list. Deciding how many guests you can invite, will depend on how much you want to spend. So it is a good idea to look at these two things together. If you want to have a lot of people attend, it might be a good idea to have a little bit of a theme to the party. How about a 'bring your own bottle' party or what is typical for a bbq party; 'bring your own meat'. Everyone is happy to bring something to help out. They get to have a night out at your BBQ party for hardly any cost. Just make sure that you make this clear on any invites. Quite often people will bring plenty with them so don't be stressing that there won't be enough.
Remember to factor in things like decorations, flatware and food into the budget. If you are having entertainment or something like fireworks, as previously mentioned, it needs to be budgeted for.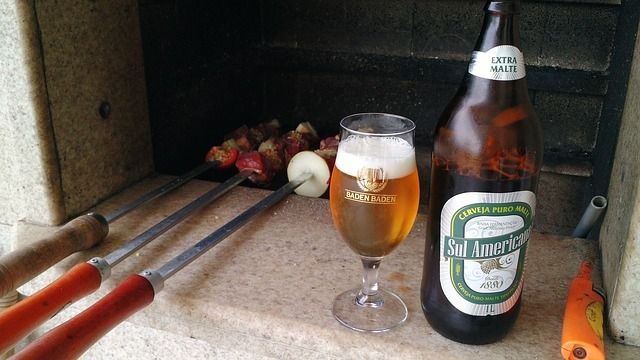 Will You Have a Theme?
Some people love parties to have a theme. But the choice is up to you! It doesn't even have to have one; the fact that it is a BBQ party is enough of a theme. So think about your guests and what will work for them. If you wanted to go for a theme, it could be something as simple as a colour. Then all your decorations could be in that colour and all the guests have to wear something in that colour. Sometimes a simple idea like that is good to go for, and then you can focus your search for food and decorations on something.
The Invites
There are several options here. Are you going to go for old-school paper invites that you will give out or mail? You could keep it casual with just text message invites, or make an event on Facebook. Whichever way you choose, it is important to decide if you need the to RSVP. It is a pretty good idea to get people to do this so you know for sure on numbers. Unless they are told, though, a lot of people won't do it. Remember to tell them if you have any extra requests for them, like bringing a bottle with them or some potluck food.
Work out the Menu
So with a BBQ, this can be obvious. You know what general foods you will serve. Salads, burgers, hot dogs and chicken wings. But when you are planning, you need to be specific. What type of salads will you have? How many burger buns do you need to get? Will you have cakes or just fruit kabobs? All of this needs to be planned. Planning it about a week in advance will help to take the stress out of the day as it can be bought and prepared in the days leading up to the party.
When you are planning the menu, it is a good idea also to have a few alternatives for vegetarians or vegans. You don't want your single friend, who you told could invite a plus-one, to turn up with a gluten-free vegan! To take the stress out for you, make sure there is already an option for different dietary needs.
Plan the Party Set Up
If you are planning a BBQ party, you must have space for it. What you might not have planned for is enough seating or tables. When you know who is coming, work out how many places you have for people to sit. If you need more, you could ask people to bring some garden chairs or just get some fleece blankets to set on the grass. If it is a glorious summer day, then people will enjoy that they can just sit and chill in the sunshine.
Think about bathroom access in the house and if you will need to make up some signs. If you are serving drink at the party, then it might be an idea to 'drunk-proof' your house. If there are a lot of valuables or things that you don't want to get damaged, then move them out of sight. If people will be coming in to use the bathroom, make sure that any that could get damaged is out of their way. It might even be worth putting some sheets down on the floor. Guests could bring muddy shoes inside or even worse, get sick if they are drunk.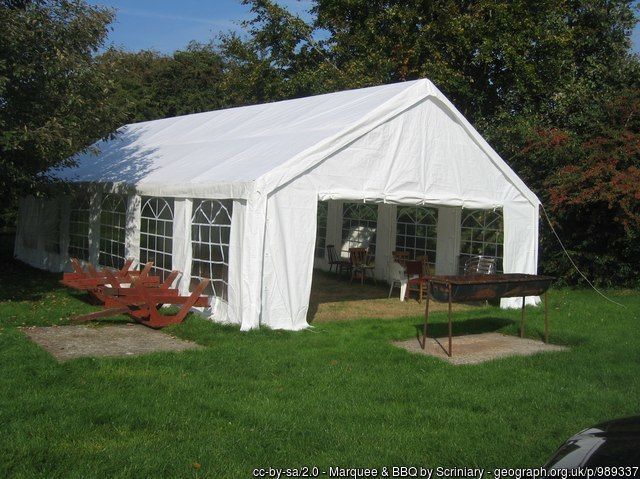 Have a Backup Plan
BBQs are great but there is one thing that makes or breaks them; the weather! You will be planning it at a time when the chances of good weather are high. There is always a chance that it won't happen, though. So you don't stress out, think about backup options. You will know a few days before if it will be bad weather so keep on top of it and check the forecast.
You can still go ahead with the drink and food options that you had planned. You will just have to decide if you will just grill the meat in the kitchen, or will you have a small marquee set up in the garden where it will all be grilled? The changes won't be huge. You can just decorate as you planned. You will just be decorating it inside instead. The only thing that you might need extra of are sheets for the floor to help with the clean up. Some extra trash bags are a must for the clean up too!
Good luck with planning your party! They don't, and shouldn't be stressful. The key is to plan ahead and think of different options for your guests. I hope it goes well!
What are your top tips for planning a party?