If you want your holiday party filled with laughter and activity, you need to organize important party essentials ahead of time.
First and foremost, you should set how much you will spend on your party. Once you set your budget, then the party planning starts.
Preparing your guest list, setting the date and the venue, decorations, and food to serve are nitty-gritty details that are best sorted out early on.
Here are fun things that will spice up your holiday party and make it a memorable one.
Pick a holiday party theme
Hitting the bar is the conventional party most of us are doing over the years, hosting a theme party for a change can be full of fun.
Since we need to consider health safety due to the ongoing pandemic, we need to consider celebration considerations and how to celebrate safely. It is best to host an outdoor party nowadays, you may choose an outdoor theme like a barbecue party to bring a fresh air twist. Outdoor parties usually start in the late afternoon so get creative with your chosen theme.
Pick decorations that will match your chosen theme and do not forget to set up mood lighting as it is one of the key attractions in every affair.
Setting up a bonfire to gather and lounge around can bring a cozy mood too.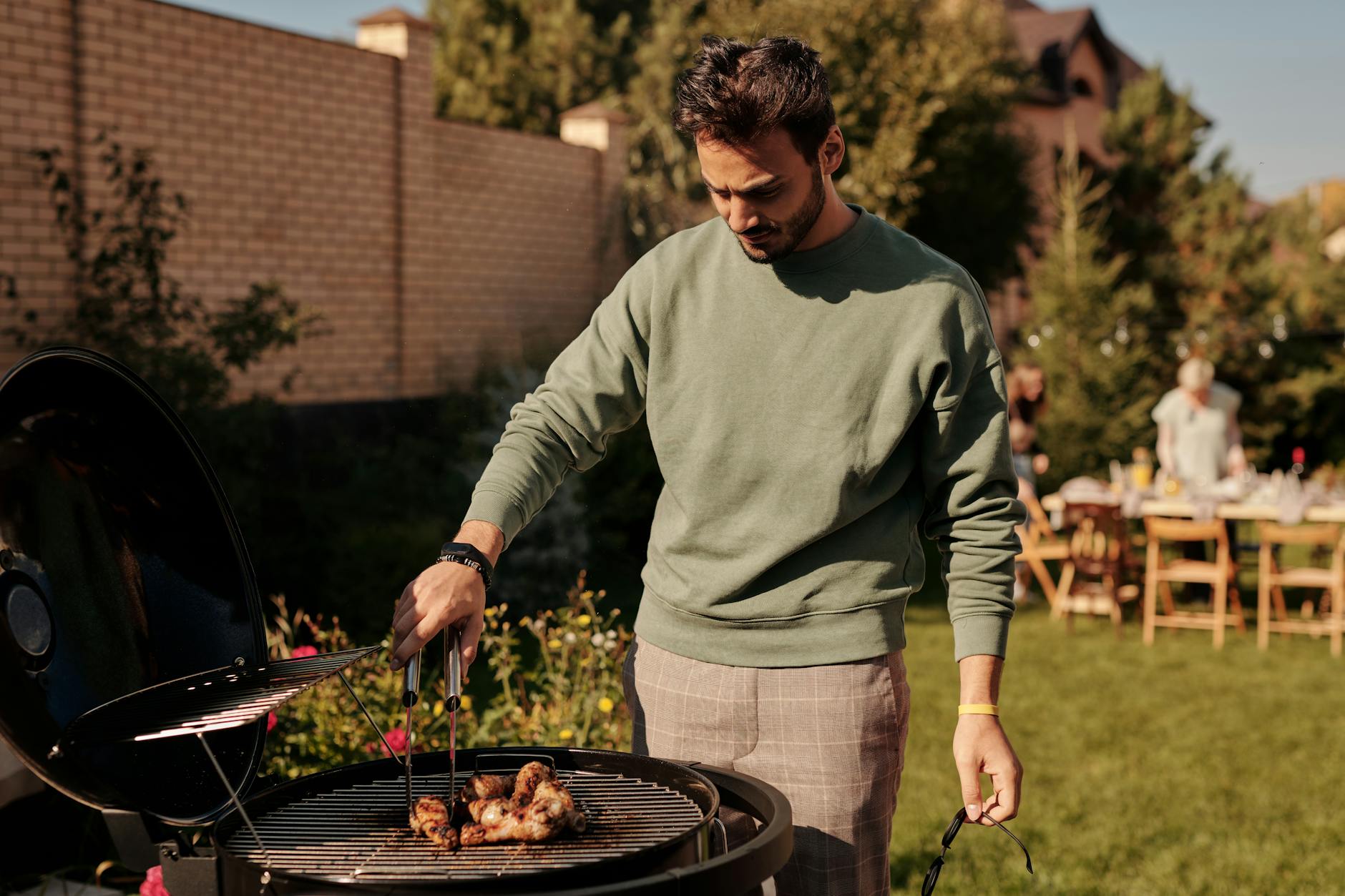 Plan your music
A good selection of holiday party music makes a big difference. It will definitely make a lively vibe and pump up your party.
You can start on mellow songs then, later on, play a bit faster song to change the mood and would make your guests start dancing on your dance floor.
You may also book for an artist for hire who can be a perfect emcee and at the same time a stand-up comedian who can perform and sing songs of your genre.
Furthermore, renting a karaoke machine will be a good option for guests who will stay longer or bring out those guitars and keyboards and let your guests play on.
DIY Self-serve Bar
Spare yourself from making cocktails for your guests. Set up a DIY self-serve bar that will allow them to mix their drinks.
Just make sure the self-serve bar has everything they need in mixing and making their cocktails like wine, rum, scotch, vodka, whiskey, beer, several cocktail shakers, glassware, fresh citrus, ice, and soda water.
You may assign someone who knows how to do a cocktail drink to assist just in case. Making a cocktail of their choice will give your guests something to do. Surely, they will enjoy making their own Wine Punch, Margarita, Pina Collada, Bloody Mary, Gin and Tonic, and more.
Appetizers and Desserts
Aside from the main dish, hors d'oeuvres will also make your party stand out. Serving different platters of buffalo wings, caviar, deviled eggs, nachos, sausages, bruschetta, pigs in a blanket, and holiday cheese boards before the main meal and while waiting for your other guests will start a good conversation among your friends.
What is sweeter for a sweet tooth than to have a taste of delectable party desserts. Examples of dinner party desserts to impress are tiramisu, cheesecake, crepe, doughnut, éclair, gelato, gelatin, hot fudge sundaes, and more.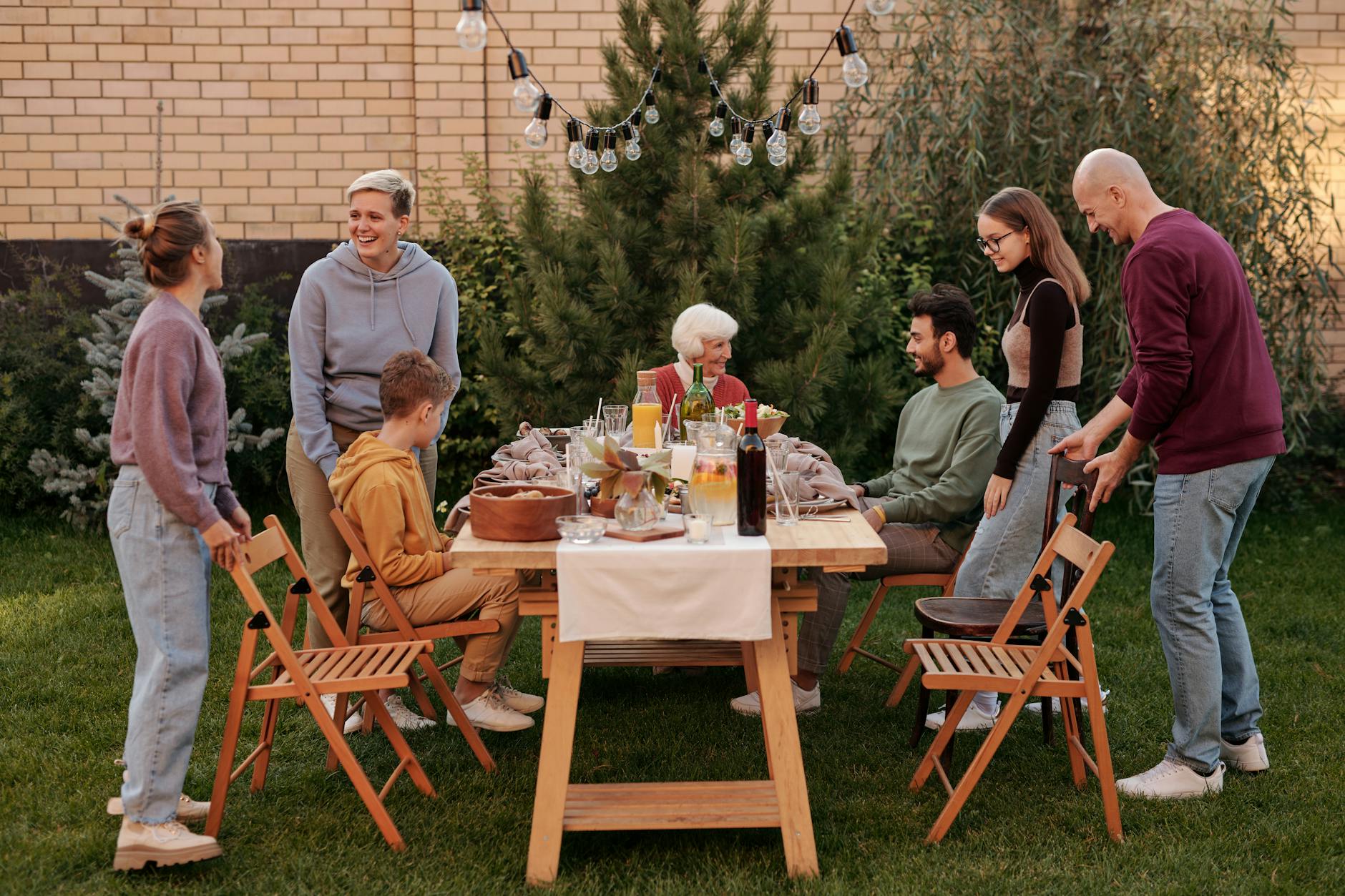 Yard games? Bring it on
To keep your guests entertained while waiting for the barbecues, bring on your yard games. Trivia games, board games, card games, and the all-time favorite Giant Jenga game can be a lot of fun to play.
DIY a Photobooth
Photobooth has been the latest craze in most parties nowadays. So, set up your own. Set up the backdrop decoration according to your party theme and provide plenty of props to use and definitely, your guests will enjoy taking their photos.