Many people feel burdened when they receive an invitation to a black tie affair.  Although this event might sound exciting to some, it is intimidating for several others.  People struggle with the obvious decisions of what to wear, how to act, and when to arrive.  Fortunately, this helpful guide can allow you to at least understand how to look appropriate at these formal events.
Picking Your Outfit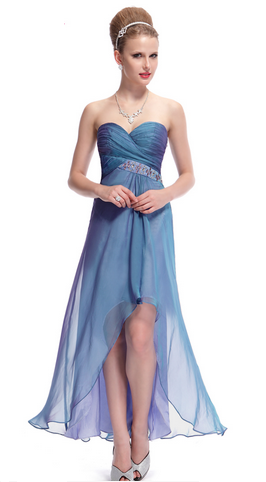 The first objective to look the part at a black tie affair involves picking your outfit.  This is usually easier for men than it is for women.  Men can rent tuxes or wear a nice suit.  However, women often have to purchase a formal dress.   Some of the most popular options include:
Black cocktail dresses
Sequin dresses
Fancy pantsuits
Satin gowns
When you are looking for a dress for the event, choose one that best fits your body type.  For example, if you do not like your legs, you should avoid dresses that are too short.
Accessorizing Properly
Next, once you know what you are wearing, it is important to choose proper accessories.  For men, this involves choosing a tie or bow tie.  Some men also like to wear cufflinks and a nice watch.  Women have a lot more options with their accessories.  For example, they can wear fancy jewelry like diamonds to make their dress look more formal.  They can also wear evening shawls with their gowns during the winter season.  In addition, they can carry clutches or evening bags to create interest.
Wearing the Right Shoes
The shoes you wear for a black tie event are extremely important.  These shoes need to be a mix of formal and comfortable.  This is often hard to find.  This is because most shoes that are formal are usually uncomfortable to wear when you are standing.  When this happens, your experience at the event might be painful.  After all, no one wants to stand and socialize for hours when his or her feet hurt.  For this reason, it is important to try on several pairs of shoes before you choose the right ones.  Also, before the big night you might want to do the following:
Get your shoes professionally stretched at a department store or shoe repair shop.
Wear your shoes around the house for several hours to break them in.
Styling Your Hair and Makeup
Finally, before you show up for the event, you need to style your hair and makeup.  If you are a man, you can forget the makeup part and get a good haircut so that you look polished.  However, if you are a female, you should probably plan to spend an extra hour or two on your hair and makeup so that it looks perfect.  Some people even have it professionally done.  This eliminates the stress and ensures that it looks the best for the important night ahead of you.
With this helpful guide, it's easy to look your best for a black tie affair.  Although it takes some effort, you will be so glad that you spent the time to properly prepare for this big event.
Photo credits:  us.ever-pretty.com