Homeowners need to think about the different ways they can decorate their homes. It's important to make your home look as good as possible, and the perfect way to achieve this is to decorate the place. You need to consider decorating in a DIY sense, as well as a temporary, festive sense. So, without further ado, here are some decoration ideas for the home.
Painting
The first thing you need to consider when you're decorating your home is painting. This is something that everyone will need to do at some point in their lives. Painting the home can really make a big difference to the way it comes across. It doesn't matter if you are painting the interior or exterior of the property, a fresh lick of paint can make all the difference. Try to go for bright colors to make the home stand out and give it a warm, inviting feel.
Use Art
There are so many different decoration ideas that could be used for the home. For instance, you might consider the use of artwork. This is excellent as a status symbol, but also for really drawing attention to a room. The right piece of art can entirely transform any home and complements the rest of the property. You might think about going with a painting as a popular choice. However, there are other things you might consider such as sculptures that can really add a new dimension to the home.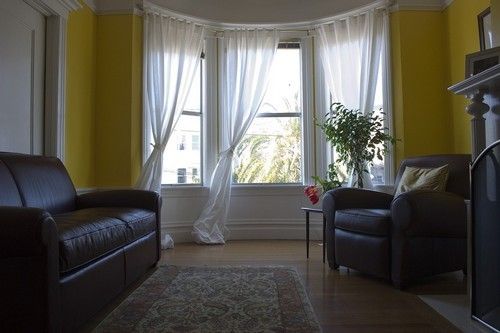 Get New Furniture
The way you really make a home stand out is by improving the way it looks. And an integral part of achieving this is to make sure you get new furniture. A lot of furniture will only have a short span in terms of remaining trendy and fashionable. So, the best thing to do is to try to make sure you get something new that looks great. Furniture is one of the best decorative resources you can use for your home. So make sure you select something that's going to fit in well with the property and that suits your tastes.
Make Every Room Different
A good technique to use when you're decorating is to try to make every room different. This is an excellent way of injecting your own personalities and quirks into the home. Giving every room a different mood, layout and design is an amazing way of appreciating different parts of the home. It might seem like a big task to undertake, but it's definitely worthwhile. Making every room different is a wonderful way to experiment with interior design and decor. It helps you get the best out of your home and connect with it on a more personal level.
Hire an Interior Designer
The best way to make sure you have a wonderfully decorated home is to hire an interior designer. A lot of people prefer to try to do home decorating themselves. However, you might have something very specific that you want to try out. You might also be too busy to be dealing with your home decor yourself. That means the only logical step left is to bring in an interior designer. They are going to be able to transform your home even more than you thought was possible. They will probably have ideas of their own that they can combine with yours as well.
Seasonal Decorations
In addition to decorating you home for the whole year, you also need to think about seasonal decorations. When it comes time for celebrations and festivities you will want to make an extra effort to decorate. Holiday occasions such as Fourth of July Weekend, New Year and Christmas call for special seasonal decorations. A visit to CelebrationKing.com will give you some ideas for excellent seasonal decorations. These will help to highlight your home and give you the festive spirit.
Make Your Own
A lot of people like to decorate their homes by making their own decorations. This is something that is usually prevalent over the festive period and is certainly an option for you. Have a think about the kind of decoration you think would suit your place comfortably. Check out the possibility of making your own decorations and what is involved. You can probably find plenty of tutorials online to help you do this on a step by step process.
Sometimes Less is More
You need to realize that, when it comes to decoration, sometimes less can be more. It's tempting to try to decorate as much as possible at home. However, this can often have a negative effect because it makes the place appear too cluttered. Too much decoration also increases the chances of clashing, and different things can counteract one another. Instead, it can often be better to go with a more simple and stripped back approach. Of course, it depends on your personal taste and preference. But you will often find that a less is more approach can have the best results.
Try to Brighten the Home
When it comes to decorating the home, you need to do what you can to make it brighter. Of course, you can help achieve this by making sure you paint the place to make it brighter. But, you also might think about other ideas too. Try to come up with things that can work together to promote a brighter more inviting home. For instance, you might try to use some decorative mirrors in certain rooms so as to reflect light and brighten the place. You can also use a bit of Feng Shui and replace your curtains with blinds, etc. Helping the place look bright and vibrant is an important way of helping you enjoy it more.
Always Focus on Boosting Curb Appeal
As any homeowner will tell you, you need to focus on trying to boost curb appeal as much as you can. This is how you get people interested in the property, and help to generate potential sales. Curb appeal is vital for all properties, and it should be your principal focus as a homeowner. The good news is that there's plenty you can do to boost curb appeal. All the things we've just covered can help to boost the curb appeal of your home. And you might also consider looking at the exterior a little more too. Often it's additions that offer the best curb appeal. This means things like getting an extension or having a pool installed.
As you can see, there are plenty of ways you can decorate your home, both inside and out. Decoration is extremely important because it determines the look and feel of your place. You need to be happy with where you live and make sure it's trendy and has curb appeal. Make use of some of these decoration suggestions to help make your place more attractive.