When comfort is a big part of the clothes-buying process, you want to find clothes where designers have clearly thought about how you'll feel when you wear their items. For many, jeans and other chinos for men and women can be too tight and uncomfortable, but with stretch jeans, you can combine a great look with superior comfort.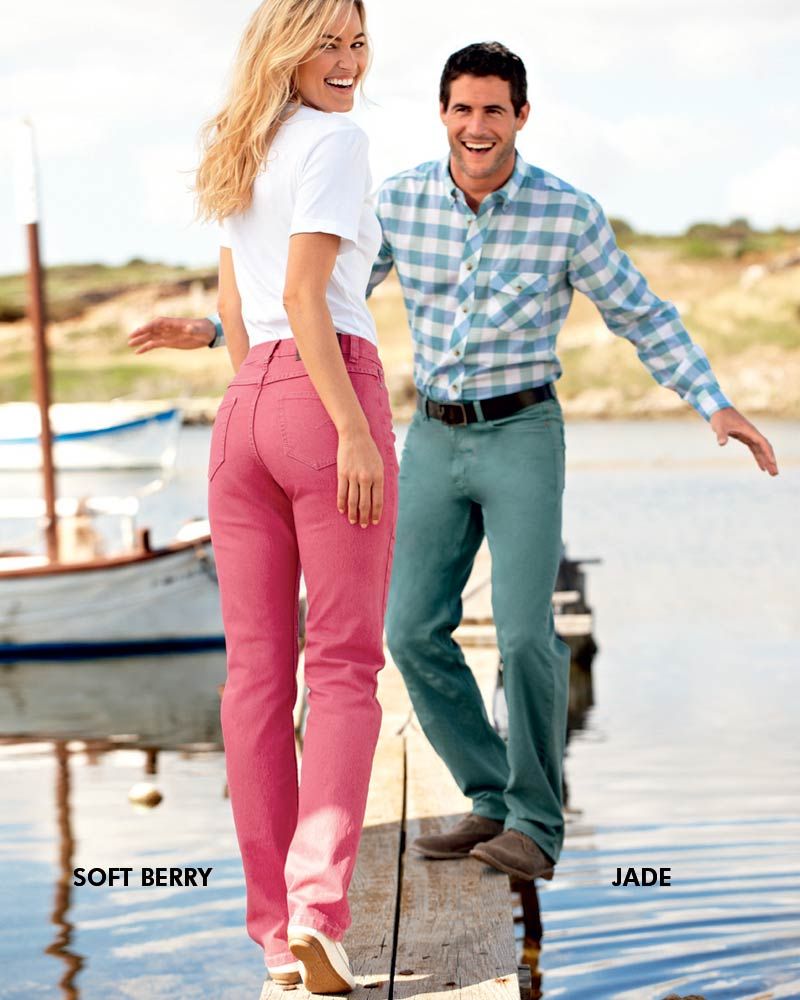 We tend to wear our jeans a lot, so they need to be comfortable for sitting, standing and walking. By mixing the pure cotton with a tiny percentage of elastane – these jeans are often 98% cotton and just 2% elastane – designers create a fabric that looks great, but is forgiving on the wearer. They are easier to put on, more comfortable in key places like around the waist and the upper thigh, and still retain the classic look that jeans-wearers want.
Some shoppers may worry that by choosing stretch jeans they are abandoning style in favour of comfort. But today's clothing designers know that they need to deliver on the look of their garments as well as the feel, so modern stretch jeans look just as good as their 100% cotton counterparts. And these jeans don't lose their shape as you wear and wash them – they are designed to keep looking great and even to get better with age, ensuring that you look just as sharp as you want to and go well with oxford shirts.
And of course, like all standard jeans, stretch jeans are available in a range of washes and finishes, so you can choose the colour and style of jeans that you like best. From deep indigo denim to rock-style stonewashes and more traditional black jeans, the stretch is really all about the comfort, and doesn't impinge at all on the style. Pockets, rivets, buttons, zips and stitching detail are all just as important on stretch jeans as they are on standard styles.
What's more, stretch jeans are very affordable, which means you're not paying extra for all that comfort. Instead, you could probably afford to buy a couple of pairs, giving yourself the flexibility of a different look, style and feel without compromising on comfort when you pull them on. Most high street and online retailers sell a stretch version of their jeans, so if you have a favourite brand, you may find their stretch jeans work well for you. If not, try a new label and get yourself into a well-made, well-designed pair of jeans this summer.